To kick off our International Women's Day celebrations in style, our Head of HR Shona Boyne and EHS Advisor Rebecca Hughes attended Construction Industry Federation (CIF)'s IWD Breakfast Seminar morning. The event acknowledged that the construction sector in Ireland has the lowest participation of women of any employment sector and here at Designer Group we are advocating change. Having already pledged our commitment to the CIF Diversity & Inclusion Charter in 2019, we are actively campaigning to encourage more women into our industry.
Inspiring leaders including Gillian Murtagh, Fiona Buckley, Roni Savage and Pat Lucey, covered topics such as imposter syndrome, inflexibility and the female "inner critic", pushing for men in the sector to be mentors for change. Shona said the
…event was very well attended and delivered excellent content, calling on the industry to level the playing field and tackle inequality.
The celebration continued back in the office, with the amazing women of our Dublin office gathering for an afternoon workshop to discuss ways in which Designer Group can encourage diversity in the workplace, particularly in the construction industry.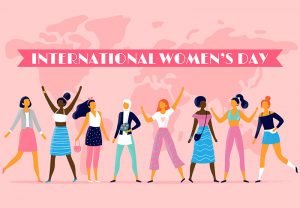 HR Manager Shona Boyne lead the conversation with an informative introduction to the importance of gender diversity in our business, before a handful of the attendees presented a profile on their role and what it means for them to be a female at Designer Group. The group also made personal pledges for ways they could each actively encourage more women into the industry, through a collaborative exercise.
To conclude the workshop, it was announced that we will now be supporting The Homeless Period Project; a charity campaign which promotes the supply of hygiene products for women in crisis. With 1/10 girls in Ireland skipping important education due to the fact they can't afford sanitary products, we believe that in backing this campaign we can support young women achieve the education that they deserve; and ultimately provide them with better prospects for their future.