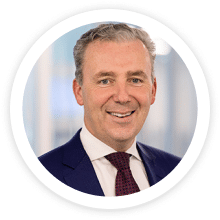 A message from our CEO
We have the most fabulous people working in our business and our success is a testament to the commitment and loyalty that they have shown to our company over the years. We put a huge emphasis on the training and development of our people and the opening of our new Training Academy in 2016 allows us to provide further support to our apprentices, tradespeople and engineers.
Our goal is to be the partner of choice for our clients and whatever the service, our approach is always personal. We want our clients to feel secure and confident in the knowledge that we are dedicated to working with them to meet their goals, with the highest standards in health, safety and quality of finish. We are committed to conducting our work in a way that is respectful to the environment. We expect nothing less from ourselves and our clients should not either.
As we continue our growth, we are as committed as ever to expanding the capabilities of Designer Group and I want to thank everyone who has helped to contribute to our success.

Michael Stone | Group CEO